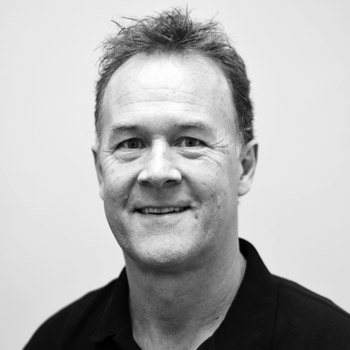 Simon Ebert
B.App.Sc. (Physio), M.A.P.A.
CONSULTING
Monday
10:30am – 6:00pm
Tuesday, Thursday
8:30am – 6:00pm
Wednesday
1.30pm – 6.30pm
Friday
8:30am – 2:00pm
Saturday
8.30am – 12:00pm (by appointment)
WHY SIMON EBERT IS THE PHYSIOTHERAPIST FOR YOU
Simon Ebert has vast and varied experience, with over 40 years working as a physiotherapist with musculoskeletal problems. Continuing professional development ensures Simon remains up to date with latest training and techniques developed in the profession.
Each and every client I see is treated with genuine care, compassion and respect.
I always strive to achieve the best outcome for my client – this is my best job satisfaction. It is important to relate well to people of all ages – able to motivate people, to work towards their optimal result.
Accepting the challenge of the 'hard to fix' problem, I believe I may be able to offer alternative ways of managing a problem which has not previously been helped with another physio.
HOBBIES
Swimming, surfing and SUP
trail walking
Mountain bike riding
Travel
Home improvements
QUALIFICATIONS AND EXPERIENCE
Bachelor of Applied Science (Physio) 1982 SAIT
1982-1985 worked in hospital setting treating patient's in critical care, orthopaedics, rheumatology, hydrotherapy, neurology and musculoskeletal conditions
Started working in private practice in 1985
1986 started own clinic at South Brighton
Tutoring for students at Uni SA involved in clinical placements 1992 and 1994
Local primary school education sessions
1995-1998 Occupational Health Physiotherapist (P/T)
1999-2001 Australian Physiotherapy Association – Professional Development Officer (P/T)
2005 to present date Director at Blackwood Physiotherapy Sports and Spinal
Orthopaedics
Sports Injuries
Musculoskeletal Injuries
Spinal conditions
Headaches
Vertigo
McKenzie Spinal Therapy
The Blackwood Physiotherapy team