Our Clinical Exercise Classes are run by our Physiotherapists and incorporate the use of the Pilates Reformer, Trapeze Tables and Fitballs for our Equipment based classes, and Hand Weights, Chi Balls, Pilates Rings and Resistance Bands for our Floor Based Classes.
What is involved with Clinical Exercise
Our Clinical Exercise Classes are geared to improve your stability, posture, balance, coordination and flexibility.
Using our expert knowledge of the musculoskeletal system we are able to assess and identify how effectively and efficiently key muscle groups are performing on any individual. We can then compare the results against what would be an expected normal finding to determine which clinical exercises are going to be most beneficial.
Each patient receives a tailored programme best suited to their needs making our sessions suitable for those recovering from injury or just wanting to add to their general  exercise programme.
Our sessions with a Physiotherapist entitle you to claim your rebate under "Physiotherapy" with your private health fund.
Each patient is required to undergo the following process before joining an exercise class:
Initial musculoskeletal assessment from your Physio Class Trainer.
Attend 1 to 3 'one-on-one' supervised exercise gym sessions for your individual program.
Book your exercise group time. (See our timetable below. Subject to availability).
Periodic reassessment required by your Physio as determined by goal setting.
We also offer one on one personal training sessions, working together to tailor a training program specifically for you giving the motivation and understanding you need to achieve your goals.
Training sessions will involve assessing your goals, continually evaluating your performance and results, and monitoring your progress with advice and guidance along the way.
The benefits of Personal Training (PT) can include:
Individual expert advice and education
Safe, suitable and specific personalised programs
Motivation and accountability
Variety and Inspiration
Challenging
Support
Results
Clinical Exercise can be useful when:
Undertaking or recovering rehab from surgery or an injury. It can help to regain, balance, motor control and lost strength. It provides a way  return to your everyday activities or to transition back sporting activities.
Sitting for prolonged periods at work or home, leading to poor posture, which in turn can result in back or neck pain. Clinical Exercise can help stretch out those sore or tight areas and also correct your posture.
Clinical Exercise for athletes and sports enthusiasts can help to fine-tune the skills required for all sports. It's a great way to help prevent injuries and can add another dimension to your training program and increase sports performance.
Pre- or post-natal Clinical Exercise is tailored to suit women manage the physical changes involved with pregnancy and prevent related symptoms like back pain. Clinical Exercise is also important with post-partum recovery and can assist women strengthen their pelvic floor.
Strength and balance often decrease after the age of 50,  however appropriate exercise can significantly slow the losses and in some cases restore them! Clinical Exercise provides an opportunity to improve strength without attending a traditional gym setting.
Strength and Balance Class
We have a  class "Strength and Balance" tailored to the wellbeing of over 50's group helping with flexibility, strengthening and toning, balance and bone density maintenance.
These classes are kept small to ensure close and personal supervision by a qualified Physio. If you would like to join, please contact our reception staff for availability.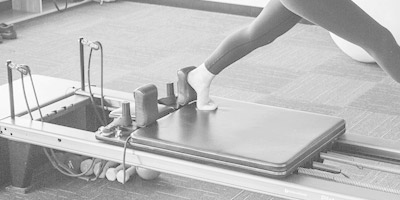 Equipment Exercise Class
Mondays
9.30am – 10.15am
5.30pm – 6.15pm
6.30pm – 7.15pm
Tuesdays
10.00am – 10.45am
11.00am – 11.45am
Wednesdays
9.30am – 10.15am
Thursdays
9.30am – 10.15am
1.30pm – 2.15pm
5.30pm – 6.15pm
Mat Exercise Class
Wednesdays
10.30am – 11.15am
Fridays
9.30am – 10.15am
Strength and Balance Class
Friday
10.30am – 11.30am